---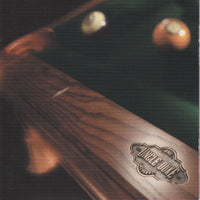 PHIL KEAGGY - UNCLE DUKE (*2-CD Set, 2005, Strobie Records)
Very rare indie release! Now long out-of-print!

REVIEW
The Uncle Duke Project is Phil Keaggy at his finest, I have had the privlege of seeing Phil Keaggy live a couple of times but never have I heard some of these new techniques used in concert. Some of the loops, and guitar licks demonstrated via sound here are mind bending. Truly a masterpiece. Interesting also is the long commentary interview of the albums namesake the colorful Uncle Duke (Dave) Keaggy. A must for anybody who enjoys Phils Music
Tracklist
1-1 Duct Tape Universe
1-2 Hut City
1-3 My Shadow
1-4 Poem Without A Name
1-5 Double Your Pleasure
1-6 Connie's Song
1-7 Digital Maze
1-8 Riley the Rattler
1-9 Too Much Green (Edited Version)
1-10 Our Towers (Rock Version)
1-11 Old Time Love
1-12 Ballad of Ramona's Rose
2-1 Duct Tape Universe (Live)
2-2 My Uncle Duke
2-3 Union Man (for "Iron Man" Mike Keaggy)
2-4 Our Towers (Soft Version)
2-5 Uncle Duke Interview by Brain Mason
2-6 Polly Wanna Crackup
2-7 Too Much Green (Long Version)

Credits
Drums – Ken Lewis (4) (tracks: Disc 1 Tracks 5,11)
Guitar, Bass, Drums, Percussion, Keyboards, Harmonica, Mandolin, Drum Programming, Vocals – Phil Keaggy
Lyrics By – Dave "Uncle Duke" Keaggy
Music By, Accordion, Vocals, Percussion – Jeff Johnson (tracks: Disc 1 Track 2)
Music By, Producer, Engineer, Mixed By – Phil Keaggy
Voice – Anthony Sandi (tracks: Disc 2 Track 6), Dave "Uncle Duke" Keaggy (tracks: Disc 1 Track 8)

Notes
Expanded re-release with revised track order and additional tracks.