---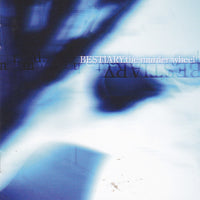 This band went on to for the epic Christian death metal band, DAGON.....and this is best described by a customer review.....
Youtube: https://www.youtube.com/watch?v=no960pJ3EnY&list=PLnc18_oTUe0Xhvsho3jq3aWjyupoAHb7H
Top Customer Reviews
5.0 out of 5 stars
Probably the best metal band you've never heard
ByJ. Miseneron
This little known band from MI brought the house down in its day. Anyone who has heard this knows what a gem it is. Brutal death style mixed with crushing breakdowns, powerful melody, and lightning fast riffing. Not to be missed.
Tracklist
1 Faceless Butcher
2 A Kiss For Dying
3 Of Cradles And Caskets
4 Funeral For An Angel
5 Hands Of The Futile
6 Burn The Eyes Of The Beholder
7 Bereavement
8 Animate The Haunting
9 Makeshift Existence
10 Black Roses And Steal Wings
11 Starving The Bloodthirsty
12 The Foundation Of Incineration