---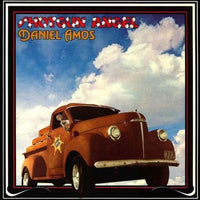 Artist: Daniel Amos
Album Title: Shotgun Angel (2 Disc Collector's Edition)
Barcode: 845121037814
Product ID: BTR7783
Record Label: Born Twice Records
Release Date: June 2011
Style: Jesus Music / Rock
Packaging: 20 page full color insert / 6 panel digipak
Time: Disc One / 13 Tracks 41 Min. & Disc Two / 26 Tracks 77 Min.
ABOUT THE ALBUM
Just one year after its release, the band?s debut album was already considered one of the top 3 or 4 Christian releases of all time. There was enormous pressure for their 1977 follow-up, Shotgun Angel. In typical fashion the band managed to surpass all expectations. The first half of Shotgun strongly resembles the country rock of the debut. The second half of the album is what the album would be famous for, however, a rock hybrid of Queen, Pink Floyd, and Abby Road!
DA's classic 1977 remastered album features a second disc of more than 26 never before released high quality bonus tracks including unreleased songs, rare 4-track demos, studio outtakes, remixes and more; a 20 page booklet with more than 30 previously unseen photos in a deluxe gatefold digipak. Countless hours of work and care went into restoring the album's original artwork and audio - including correcting digital glitches found on previous reissues.
TRACKS
DISC ONE
01. Days And Nights
02. Black Gold Fever
03. Praise Song
04. Father?s Arms
05. Meal
06. Shotgun Angel
07. Finale: Bereshith Overture
08. Lady Goodbye
09. The Whistler
10. He?s Gonna Do A Number On You
11. Better
12. Sail Me Away
13. Posse In The Sky
DISC TWO
01. Jonah & The Whale
02. Father?s Arms (Demo 1)
03. Posse In The Sky (Demo 1)
04. Father?s Arm (Demo 2)
05. Black Gold Fever (Demo)
Track listing continued on page 2
06. Praise Song (Demo)
07. Meal (Demo)
08. Shotgun Angel (Demo)
09. Finale: Bereshith Overture (Demo)
10. Lady Goodbye (Demo)
11. The Whistler (Demo)
12. He?s Gonna Do A Number On You (Demo)
13. Better (Demo)
14. Sail Me Away (Demo)
15. Posse In The Sky (Demo 2)
16. Studio Snippet
17. Days And Nights (Alt Mix)
18. Black Gold Fever (Alt Mix)
19. Meal (Alt Mix)
20. Shotgun Bagel
21. Lady Goodbye (Alt Mix)
22. The Whistler (Alt Mix)
23. He?s Gonna Do A Number On You (Alt Mix)
24. Better (Alt Mix)
25. Sail Me Away (Alt Mix)
26. Loony Tunes