---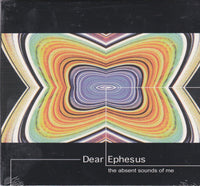 DEAR EPHESUS - ABSENT SOUNDS OF ME (*NEW-CD, 1998, Bulletproof Music)
There are a lot of great bands that released albums in 1998, and this one by Dear Ephesus may just well be the best. The band has crafted some great songs, which are bolstered by fine production. Shades of lo-fi guitars creep in, but they are complimented by a nice n' wide low end.
Tracklist
1 (Star)
2 Looked For In The First Place
3 On West B
4 Simpleton Walks
5 Big Brother
6 Blue Day
7 Pinning Dreams
8 Ocean Deep
9 A Woe
10 ... And Nobody Thinks
11 The Absent Sounds Of Me
12 The Morning Sings
13 !