---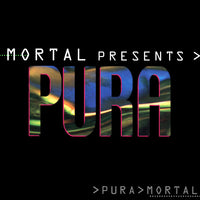 MORTAL - PURA (*NEW-CD, 1995, Intense Records) Christian Industrial
Elite Christian industrial!
Industrial, trance, ambient, and praise, all rolled up into one. This was released by Frontline Records in 1995 on their Intense Records label, and produced by Jerome and Jyro of Mortal.

Songs include: 'Judah,' 'Grip,' 'Sand Starr,' 'Solamente,' 'Nightfall & Splendor,' 'Pura,' 'Liquid Gift,' 'Gaza,' 'Bells' and 'The Nightfall'

10 songs TT: 47:16 6-page insert w/lyrics.