---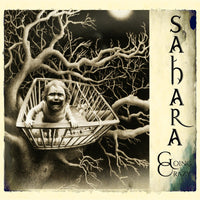 SAHARA - Going Crazy (*NEW-CD + DVD, 2022, 20th Century Music) elite AOR Hard Rock
Female fronted American progressive/melodic/hard rock band.
They released 2 albums: Going Crazy (1992) & The Seventh House (1994).
Band members were Lizz Vandall (vocals), Phil Woodward (Guitars), Diane Arens (Keyboards), Pat Kara (Bass) and Kevin Millar (drums).


Reissue of 1992 album released on Dream Circle Records in Germany. Includes five bonus tracks and a DVD.
Track list:
01 - Wasteland
02 - Dreamin'
03 - I'm Not A Man
04 - Just Not the Same
05 - Going Crazy
06 - Changes
07 - Mind Control
08 - Sahara
09 - Time After Time
10 - Will You Remember Me (Bonus track)
11 - I Won't Be Lonely (Bonus track)
12 - Money (Can't Buy Me) (Bonus track - 1988 Demo) *
13 - Cryin' Out My Heart (Bonus track - 1988 Demo) *
14 - Fight For My Life (Bonus track - Previously Unreleased) *