---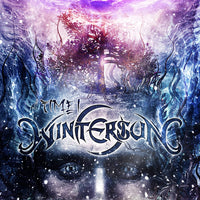 Wintersun ‎– Time I (Pre-Owned CD, 2000 Nuclear Blast) Symphonic Power Metal
Well cared for
Tracklist
When Time Fades Away 4:07
Sons Of Winter And Stars (13:31)
I. Rain Of Stars
II. Surrounded By Darkness
III. Journey Inside A Dream
IV. Sons Of Winter And Stars
Land Of Snow And Sorrow 8:21
Darkness And Frost 2:24
Time 11:14
If you're looking for an album full of 100% metal speed. This is not an album for you.

Instead what you get is masterfully composed songs averaging over 8 minutes per song. Each includes a range of instruments including a lot of classic folk ones. Initially, because of the sheer scale of this album you may not think it's that great. This isn't an album you will want to introduce yourself to while you are working. Instead, you will want to give yourself 40 minutes to sit back and listen to epic music. Do that and you won't be disappointed.

The musical skill presented here is overwhelming and is matched by well written and meaningful lyrics. This album is enough to give me the chills that I've only previously had at a symphony orchestra. One of the best I own.

Time may fade away, but I suspect this album will be rocking for quite a bit longer.