---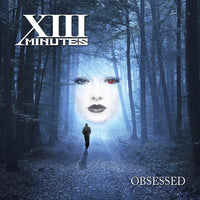 Tracklist
1 Sibling Rivalry 3:37
2 Victim-Less 4:06
3 Self Portrait 3:36
4 Machaira 3:17
5 Blue Flame 2:53
6 Obsessed 3:50
7 Fragile 2:48
8 This Life 5:43
9 Who Told You 3:32
10 Water Vice 2:57
11 Out Of Time
Backing Vocals – Jessica Wheat
4:40
12 When You Have Suffered 1:07
13 Reckless Love 5:08
CUSTOMER REVIEW
This is modern groove metal with roots in traditional and death metal. In addition to muscular riffs, the music has actual hooks and melody, so it's generally a cut above the rest in terms of song-writing.

I believe there is only one vocalist but it sounds like there are two, as in some songs the vocals alternate between harsh and growling, and clean. The clean vocals sound more pop-punk than what you'd normally get in bands like Breaking Benjamin or Linkin Park.

The first song "Sibling Rivalry" comes storming out of the gate like a hungry Rottweiler let off it's leash, and the album never really lets up from there.
There is some variety in sound and style though. In general I hear influences from bands like Demon Hunter, Parkway Drive, Avenged Sevenfold, Soilwork, and a little bit of Breaking Benjamin. Musicianship is very solid, and the album is a blast to listen to.

I'm not certain if this is their first album, but if it is, it is an impressive start.